It's so peaceful and cool on the Oregon Coast. I took a walk this morning and watched the fog roll off the beach.
A look in the other direction.
Quinn and I went out a little later while Don was golfing with the guys.
How I love the reflections.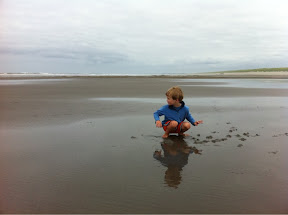 And the textures. I'm in mamarazzi heaven ;)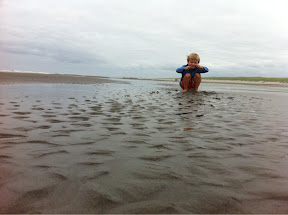 We are having loads of fun with the White/Toll gang with 2 more days still to go.
{{Posted on the road using my mini pc}}